In Poker Stakes Ballagh Rocks By Graded Victory
Posted On August 10, 2017
Ballagh Rocks Donegal Racing finally got the break that he needed for long at the Belmont Part on the 18th of June.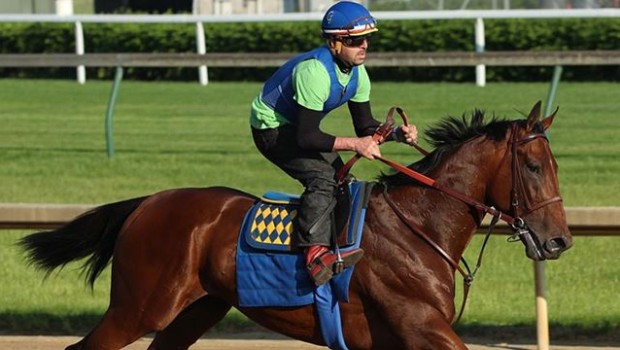 The event was Poker Stakes (G3T) $300,000 he took the benefit of it and with the win; he added his victory of first graded stakes in his résumé.
Stormy Atlantic's 4-year-old son finished seventh in the GIT Makers' 46 Mile Stakes, which held at Keeneland on 14th of April. He then participated in the (G1T) Woodford Reserve Turf Classic Stakes and here he finished in fourth position. This event happened at Churchill Downs on 6th of May.
Donegal Racing's Jerry Crawford said, "I and Bill Mott (Trainer) were discussing about whether to run the horse in poker or at a $100,000 stake at Canterbury or the Poker," "The reply of Bill over this was, we are running in the Poker,' I thought, 'OK. If he is so confident, then I am buying a plane ticket'"
In the Poker Catapult ran to a clear lead with the fraction setting of: 23.03 and: 46.12 all through the half-mile on the turf course. Ballagh Rocks followed and made the progress around the turn and released a drive in the stretch. Ballagh Rocks with jockey Jose Lezcano completed the mile in a time of 1:34.98 and scored by a neck.

Crawford said, "To make this horse ready for the race, Bill did a great job and Jose Lezcano performed exactly the same way, he talked about in the paddock."
The Jockey Lezcano said, the trip was terrific, he said that today he really came in a great shape and into the race fit. Toward the wire, it was clear to me that I knew was close, but I had enough horse and I was confident with that."